As part of the first fencing project, we created this small (12×12 ) nook right next to the house.    This was done not so much to create a nook, but to take a window off the street.
After we had the nook created, it sat there while we figured out what to do, finally we came up with a plan.  We'd put in a patio
Here's some pictures of the patio we put in –
First there was dirt – and the dirt was NOT good….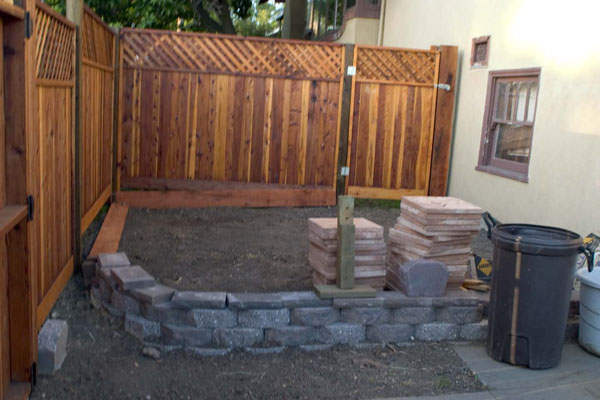 And More dirt…..
BUT!  after a lot of hardwork —-
And at night……