With most of the fence up, I've been thinking about what we're going to do with the gate area for the back garden.  I want it to be a nice entry, something that will tie in with the rest of the house.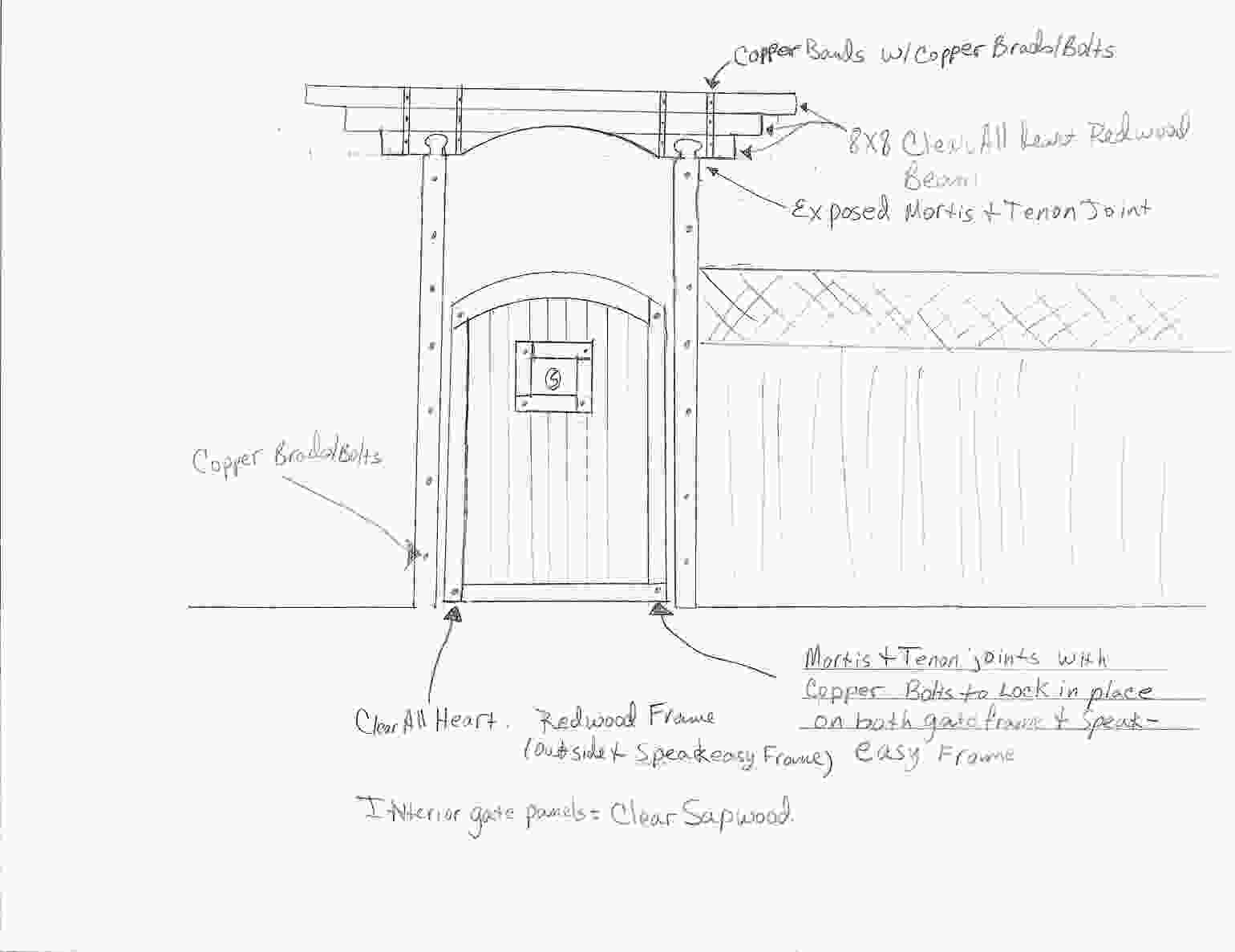 Click the pic to see a larger image of my scratch.  I'm working on a CAD drawing with more details…
 Now I need to find the wood for the header piece…..