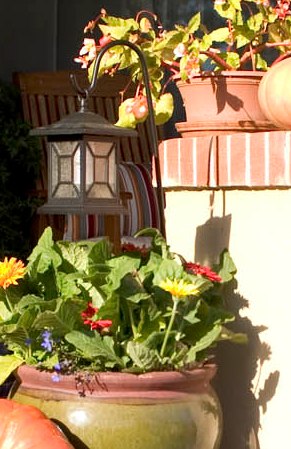 In the famous words of Victor Meldrew from One Foot in the Grave, "I Don't Believe It!"
So this morning has been going along ok nothing too bad – then, as I come out to the front porch to blog about something NICE – I notice that our two solar lanters from the top of the steps are missing!  Stolen! Taken!
I hate this – dirty rat …..  #$&*@!
 What use would they be to someone?  They took the lanterns but left the hooks / stakes that they hang from.  These have been here since last year when we moved in. 
To the left is a picture of what they looked like. 
 This is the type of thing that drives my blood pressure up.
 Chris now wants to get security cameras for the front, back and sides of the house.  I'm on board with that!